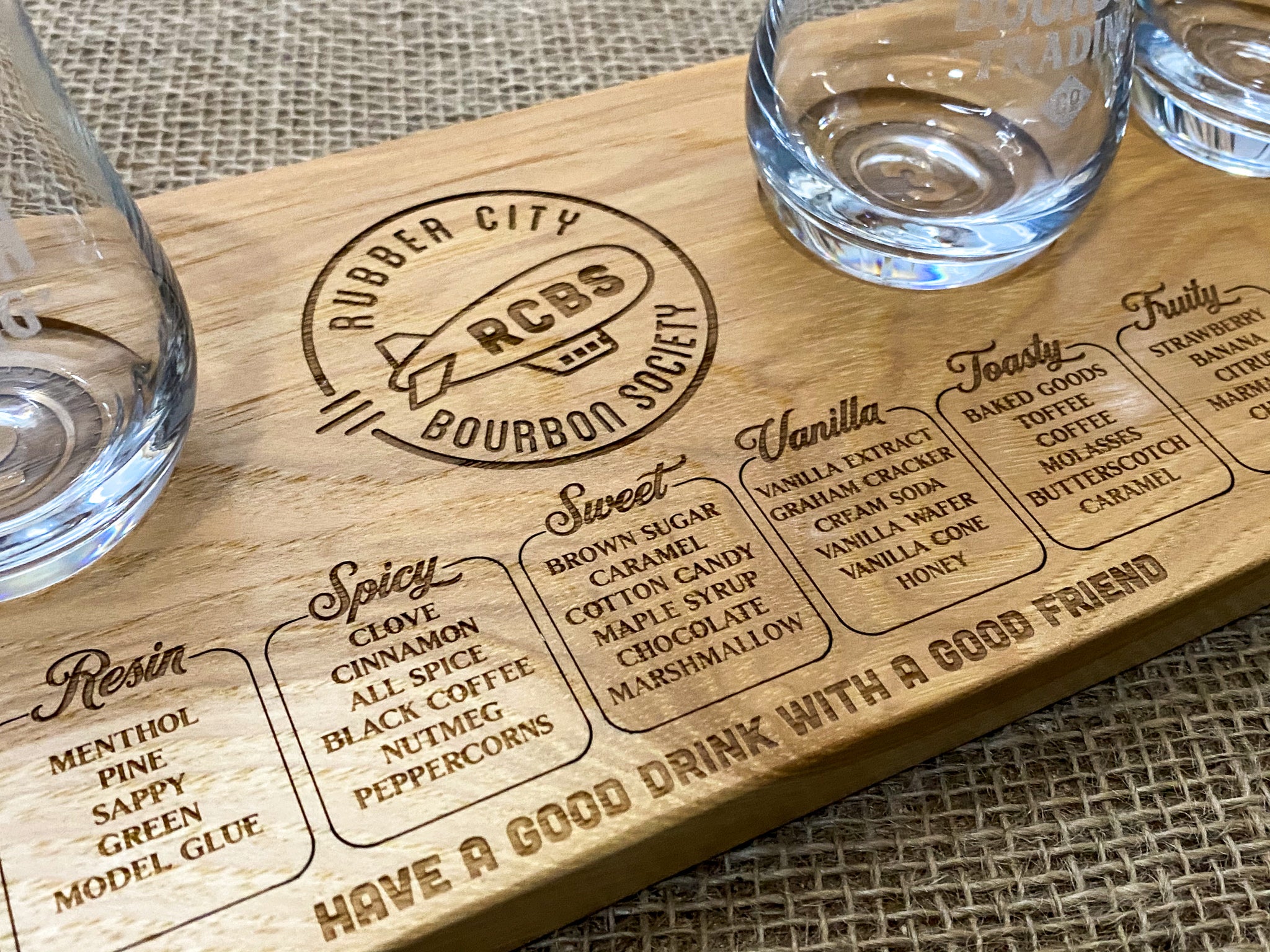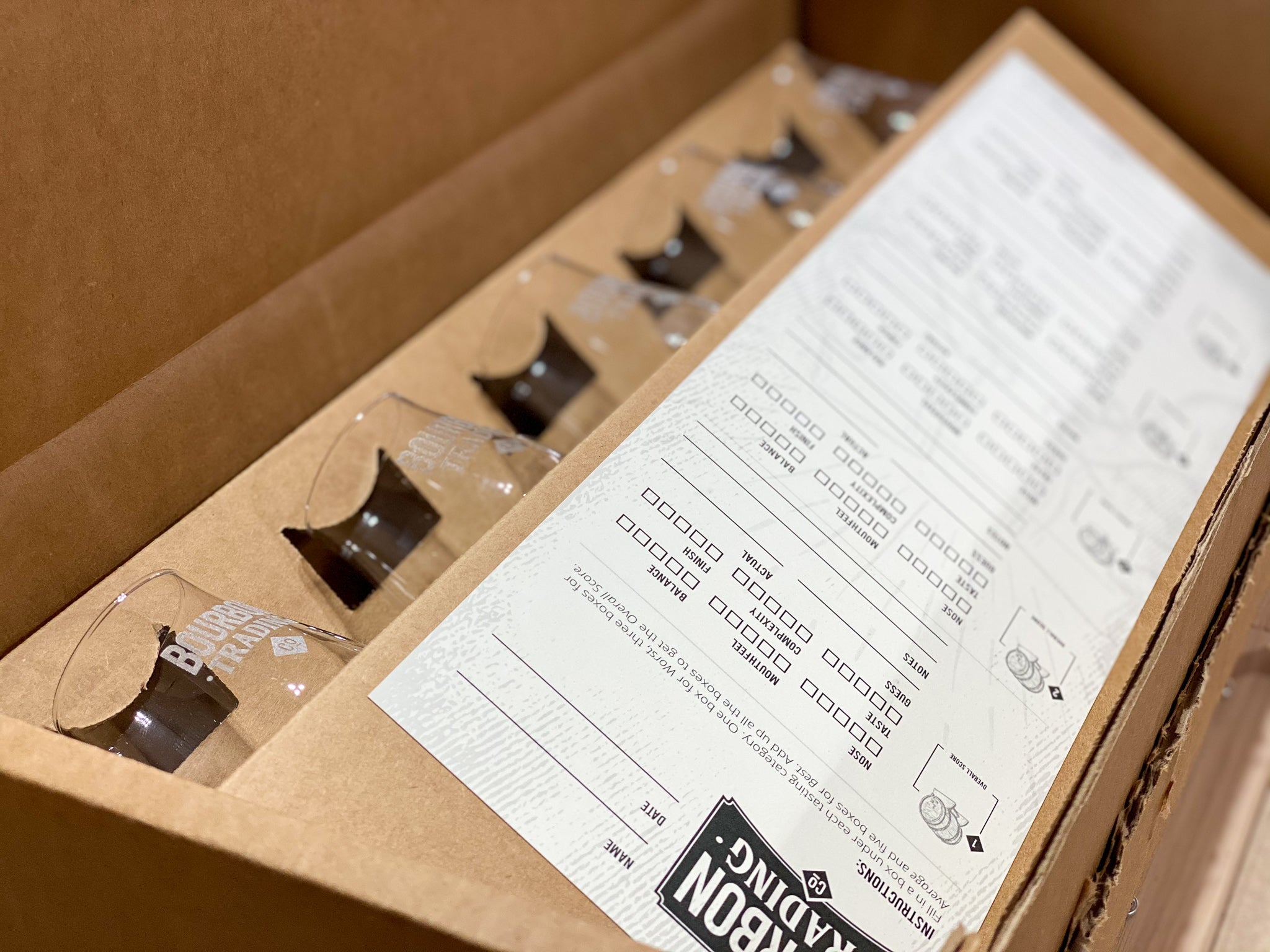 MEMBERS ONLY: RCBS Hickory Flight Board
Accessory Options:
As a kit with glasses
Have a good drink with a good friend!
Each tasting board is crafted from Hickory grown and harvested here in Ohio! Remember to ask the RCBS moderators for a discount code when purchasing if you are an RCBS member.
Tasting boards are also available as a kit.
These tasting kits include:
- Handmade Hickory tasting board (Lifetime warranty)
- 4 Spey dram whiskey tasting glasses
- 3 Premium tasting scorecards
- 1 Custom pencil

Tasting Boards are 18" x 5 ½" x 3/4" in size.